Stille bijeenkomsten
Wat gebeurt er in een stille bijeenkomst (wijdingssamenkomst) van de Quakers?
WAT GEBEURT ER IN EEN STILLE BIJEENKOMST?
(Overgenomen uit het boek 'De Quakers van Marianne IJspeert)
Ogenschijnlijk gebeurt er niet veel.
Een groepje mensen zit zwijgend een uur lang bij elkaar. Aan het begin van het uur zie je nog wel eens wat mensen zitten lezen, maar na een tijdje worden die boeken weggelegd.
De een sluit de ogen, de ander zit wat voor zich uit te staren. Soms staat er iemand op en zegt wat. Zo'n gesproken bijdrage is meestal kort, waarbij soms een bijbeltekst gelezen wordt of een stukje uit de Quakerliteratuur. Soms spreekt iemand een gebed uit en bij hoge uitzondering wordt er wel eens wat gezongen. De spreker zoekt geen oogcontact met de andere deelnemers. Soms volgt een vertaling en dan is het weer een tijdje stil.
Als een eventuele volgende spreker zich geroepen voelt iets over hetzelfde thema te zeggen, vult die hooguit aan vanuit zijn/haar eigen gezichtspunt. Het is niet de bedoeling dat er een discussie ontstaat. Men richt zich daarom niet tot iemand in het bijzonder (behalve eventueel tot God). Het kan ook een uur lang stil zijn en dat betekent dan niet dat de meeting mislukt is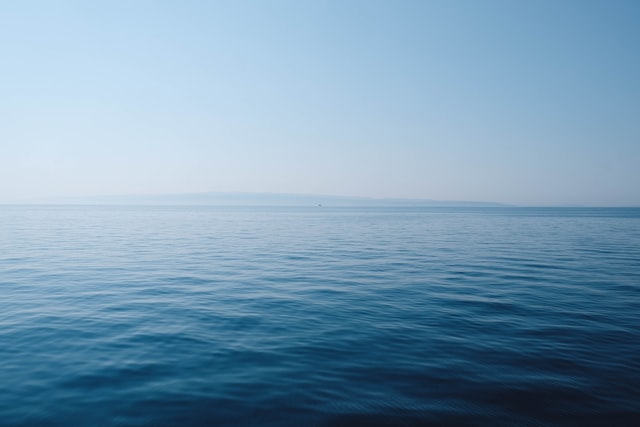 STILTE IN HET DAGELIJKS LEVEN
Thomas Kelly heeft verwoord hoe Stilte vorm kan krijgen in het dagelijks leven.
Zijn teksten zijn verzameld in het boekje 'Een Quaker getuigt'.
De energie die mensen opdoen in een samenzijn zoals de wijdingssamenkomst blijft meestal een tijdje hangen. Die energie heeft verscheidene namen gekregen, zoals God, de Bron, het Al, het Innerlijk Licht, het Inwaarts Licht. Altijd moeilijk om iets wat het verstand ver te boven gaat en helemaal niet in woorden te vatten is, met woorden aan te duiden!
Thomas Kelly raadt aan om van 'godsdienstoefening' een doorlopende oefening te maken. Hoe kan dat? Door veelvuldig bezig te zijn met dankbaarheid, vergeving, bidden, oordelen achterwege laten, verbondenheid voelen, verwondering, schoonheid zien, waardering en liefde voelen en uitspreken, oefen je.
Maar dagelijks leven? Volgens Thomas Kelly kunnen wij geestelijk op meer dan één trap van bewustzijn tegelijk leven. Op de ene trap zijn wij misschien bezig met denken, discussiëren, waarnemen, of berekenen, en voldoen we daarbij aan alle eisen die deze uiterlijke aangelegenheden ons stellen, terwijl we tezelfdertijd achter de schermen, op een dieperliggende trap van bewustzijn in ons geestelijk leven , kunnen bidden, zingen, God loven, en ontvankelijk zijn voor goddelijke influisteringen. 
Tussen de oppervlakte en die diepte bestaat een vruchtbare wisselwerking, maar het zwaartepunt zou steeds in dat diepere gebied kunnen liggen. Daar waar de ziel altijd in de heilige tegenwoordigheid leeft van God (of vul de naam in die je voor dit onnoembare wilt gebruiken).
Dit kan een gewoonte of tweede natuur van je worden, na voldoende 'godsdienstoefening'. Het is een teken van beginnende gelijktijdigheid, wanneer wij, zelfs na een periode waarin wij niet aan God gedacht hebben, toch voelen, dat we Hem niet geheel vergeten zijn. Er zullen mensen zijn die voor "Hem" liever "Het" of "Haar" schrijven, dat is bij Quakers niet erg, want het gaat om ervaren en wat we samen ervaren hoeven we niet altijd in woorden te gieten.
Misschien is het belangrijkste wel, dat we in deze gezindheid ons openstellen voor innerlijk luisteren, voor de ingevingen van liefde en waarheid zoals we die ook in de stille bijeenkomst kunnen ervaren, maar nu dus in het leven van alledag!
De veranderingen die de Vrienden zo in hun dagelijks leven meemaken, zijn wel verwoord als zes kernwaarden die de Quakers belangrijk vinden: vrede, rechtvaardigheid, eenvoud, duurzaamheid, integriteit, gelijkwaardigheid. Een toelichting op die kernwaarden kun je hier vinden.