INLEIDING
De Quakers willen geen hiërarchie want iedereen is gelijk. Iedere Vriend is zowel leek als ambtsdrager, want aan wie het Innerlijk Licht (de Geest, het inzicht) zich openbaart is niet aan ons om te kiezen. Dat kan iedereen zijn!
Die gezamenlijke verantwoordelijkheid, in overgave aan het Innerlijk Licht, zien we ook terug in onze organisatie, die niet hiërarchisch is. Waar geschreven afspraken, richtlijnen, nodig zijn, blijft ook hier de Geest leidend. Daarom hebben commissies een 'schrijver' in plaats van een voorzitter en worden besluiten door de Geest geleid genomen. Dit wordt nader beschreven, hier in 'Quaker Geloven en Werken' .

BINNEN NEDERLAND
De officiële naam voor de groep Quakers in Nederland is:
'Nederlandse Jaarvergadering van het religieus genootschap der Vrienden (Quakers)'.
De Vrienden komen op verscheidene locaties in groepen bijeen. Op dit moment zijn vier groepen door de jaarvergadering erkend als 'maandvergadering', die een meer definitief karakter hebben. Maandvergaderingen komen vaker bijeen dan de jaarvergadering, zoals de naamgeving al suggereert.
MAANDVERGADERING
Behalve regelmatige stille bijeenkomsten (wijding samenkomst of meeting genoemd) kent een maandvergadering ook een (maandelijkse) bijeenkomst waarin zaken worden afgehandeld en besluiten genomen.
In Nederland hebben we thans:
De Amsterdamse Maandvergadering (AMV)
De Haagse Maandvergadering (HMV)
De Noordoost Nederlandse Maandvergadering (NON,in Groningen)
De Midden en Zuid Nederlandse Maandvergadering (MZN, in Bennekom)
De laatste twee bestrijken een groter gebied in Nederland, de eerste twee hebben een eigen centrum, in eigendom van de jaarvergadering. Verder zijn er nog enkele plekken waar Vrienden bijeenkomen voor een stille bijeenkomst. Op de pagina 'kom langs' staan die vermeld.
INTERNATIONAAL
De Quakers zijn sterk internationaal georiënteerd, bezoeken elkaars jaarvergaderingen en hebben organisaties op Europees, continentaal en wereldniveau. De FWCC (Friends Wordcommitte for Consultation heeft op haar website veel informatie hierover. Zie hieronder.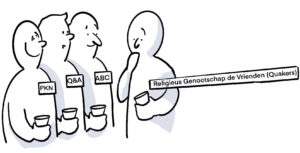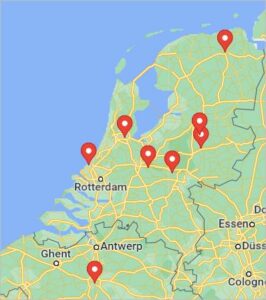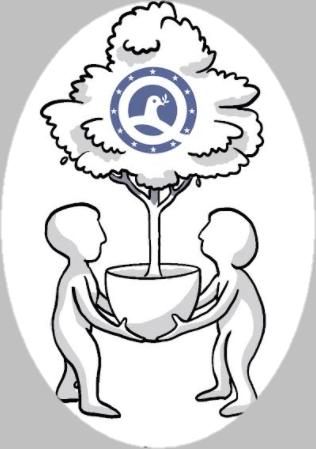 QCEA en VVQREA
Een Quakerteam in Brussel met al meer dan 40 jaar essentiële steun vanuit Nederland!
Het Quakerteam in Brussel (QCEA = Quaker Council for European Affairs) bevordert Quaker kernwaarden zoals vrede, rechtvaardigheid en gelijkwaardingheid bij de Europese instellingen. lees meer
VVQREA (Vrienden van de Quaker Raad voor Europese Aangelegenheden) ook wel: 'Vrienden voor Brussel' is een vereniging met een eigen ANBI status. lees meer

QUNO-medewerkers werken samen met mensen in de VN, multilaterale organisaties, regeringsdelegaties en niet-gouvernementele organisaties om veranderingen in internationale normen en praktijken te bewerkstelligen. lees meer
.

FWCC is het wereldwijde contactorgaan voor alle Quakers. Het verbindt ons ook met Vrienden die niet bij een jaarvergadering of maandvergadering horen. lees meer op hun website


EMEYF bouwt nauwere banden op en stimuleert uitwisseling over spirituele zaken en internationale vriendschap tussen Quakers van 18-35 jaar die in deze gebieden wonen. We hebben op dit moment contacten in zeker vijftien landen in Europa en het Midden-Oosten en bouwen hierop voort lees meer op hun website
.