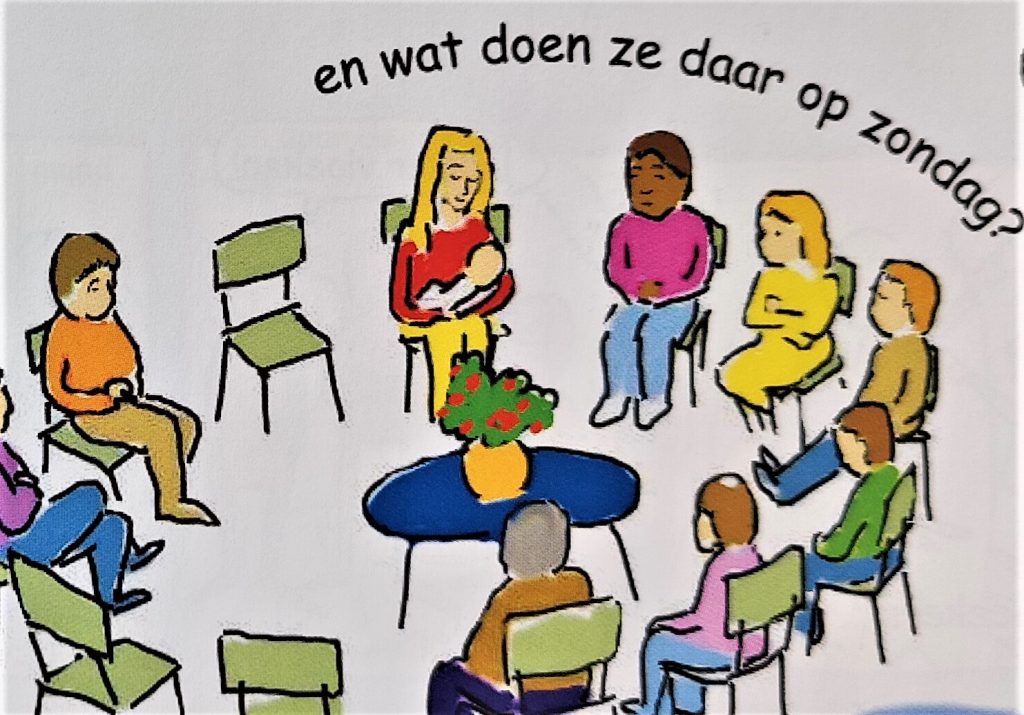 Informatie voor nieuwe bezoekers van een stille samenkomst (wijdingssamenkomst) van Quakers in Nederland.
Welkom!
Mogelijk overweeg je een Quaker-samenkomst een keer bij te wonen. In dat geval willen wij je graag iets vertellen over onze vorm van bijeenkomen.
Een Quakerdienst begint zodra de eerste aanwezige in stilte heeft plaatsgenomen. De stilte is een belangrijk element in een Quakersamenkomst.
De Vrienden (Quakers) vormen een gemeenschap die gebaseerd is op vertrouwen. Vertrouwen op 'dat van God' in ieder mens (meestal aangeduid met' Innerlijk Licht) en vertrouwen in de ander. Onze stille samenkomsten bieden iedereen de gelegenheid zich samen met anderen open te stellen voor dit Licht en mogelijk een spiritueel' thuis te vinden waarin iedereen, ongeacht geloofsovertuiging welkom is.
De stilte kan verbroken worden doordat één van de aanwezigen zich geroepen voelt om een bepaalde gedachte met de anderen te delen. In dat geval staat die persoon op voor gesproken woorden of een gebed. We streven ernaar om daarvoor korte, duidelijke en eenvoudige bewoordingen te kiezen. Als de persoon uitgesproken is, gaat deze weer zitten. Mocht het gesprokene je niet aanspreken, probeer dan toch de bewogenheid achter de woorden te verstaan. Het is niet de bedoeling dat anderen direct reageren op de gegeven bijdrage.
Aan het eind van de bijeenkomst geven we elkaar een hand en worden de aanwezigen verwelkomd. Meestal wordt gevraagd of er nog een gedachte in de stilte opkwam die iemand zou willen delen. Ook worden er soms mededelingen gedaan. Hierna is er gelegenheid om bij een kopje koffie of thee nader kennis te maken.
Voor actuele informatie zie onze website:
www.quakers.nu
Postadres: Stadhouderslaan 8, 2517 HW Den Haag
Tel: 070-3600621. e-mail: info@quakers.nu