Vredesgetuignis in praktijk
Door Martine Kuipers
De oorlog in Oekraïne zette ook mij opnieuw aan het denken over het Quaker vredesgetuigenis; vooral de vraag: hoe vertaal ik het ideaal naar de praktijk? Ik doe mijn best in mijn eigen omgeving verbindingen tussen mensen vreedzaam te maken: als onderwijzeres (denk aan pesten) , als buurt­bemiddelaar (nadat ik bij Sytse en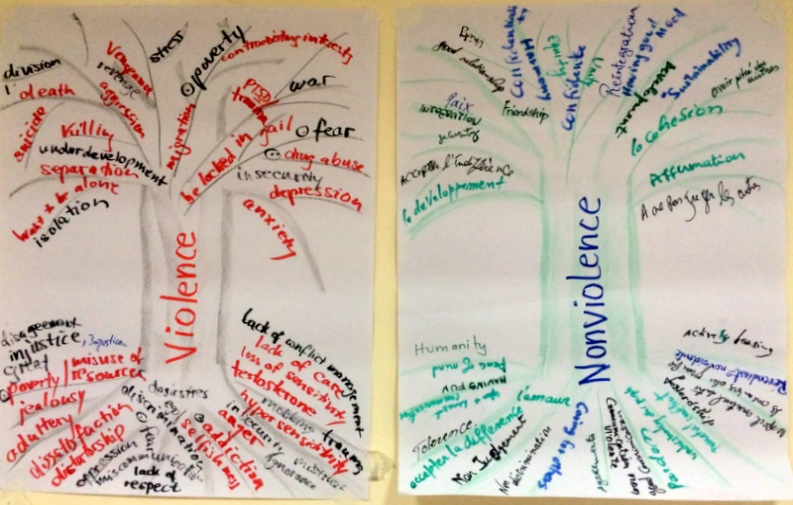 Marlies AVP en NLP-cursussen had gevolgd), en gewoon als medemens.
Recent had ik te maken met onenigheid tussen de drie buitenlandse studentes, die ik huisvesting bied. Ze spraken al maanden niet meer met elkaar. Ze vroegen mij om van "de ander" het contract niet te verlengen. Wat nu? Ik besloot om "studenten bemiddelaar" te worden. Na een serie individuele gesprekken werd voor mij duidelijk: de meiden begrepen elkaar echt niet, maar wisten niet waarom. Mijn conclusie was, dat er naast de verschillen in taal en cultuur nog iets anders een rol speelde nl. kenmerken uit het autistisch spectrum. (Op basis van mijn opleiding en ervaring in het speciaal onderwijs in diverse landen, durfde ik dat wel te stellen.) Ik voerde weer een gespreksronde en gaf ook opdrachten, vnl. opruimen (typisch studentenhuis!). De studentes hebben zich alle drie ingezet voor de goede zaak. Er kwam tenslotte een groepsgesprek met als centraal thema "respect". Diverse pijnpunten werden in openheid besproken. Het eindresultaat was dat ze met vriendelijke woorden en lachende gezichten afscheid namen en vertrokken naar hun vakantiebestemmingen.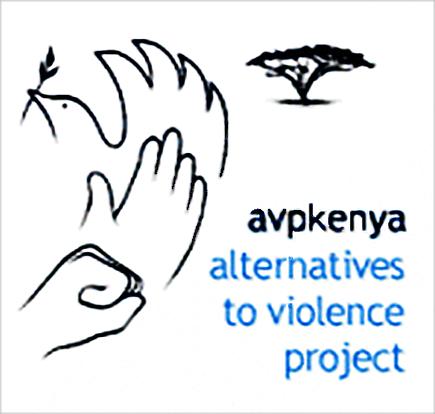 Pesten is lange tijd gezien als iets wat erbij hoort, de kinderen moesten het maar zelf oplossen. Totdat bleek dat sommige kinderen ernstige gevolgen ondervinden, bv anorexia. Er zijn nu programma's om pestgedrag bespreekbaar te maken; er worden zelfs kinderen getraind om bemid­delaar te zijn, onder begeleiding natuur­lijk. Buurtbemiddeling komt in veel landen voor. In Groningen had ik een "collega" die eerder in New York ervaring opdeed. Bij echtscheidingen wordt nu vaak bemiddeld, liever dan uitspraken van de rechter af te wachten. Een vechtscheiding wordt als ongewenst gezien. Mediation wordt allengs gewoon. Bij Quakers bestaat al eeuwen de traditie van praten i.p.v. vechten: Alternatives to Violence (Alternatieven voor Geweld). Sommige Vrienden kennen het boek van Thomas Gordon "Luisteren naar kinderen". Met goed luisteren en gebruik van Ik-zinnen wordt gezocht naar een 'win-win-situatie'. Gordons moeder was een Quaker, hij heeft die methode dus niet helemaal zelf verzonnen!
In Kenia in 2012 heb ik voor en na de Wereldconferentie samen met Kristin Eskeland van Quakerhelp Norway enkele cursussen mogen bijwonen van AVP Kenia stijl; daar konden we zien dat bemiddeling mogelijk is ongeacht taal, cultuur of religie. Er wordt nl. vooral gesproken over en geluisterd naar de emoties, die door ongewenst gedrag worden opgeroepen. Die zijn blijkbaar universeel, zo ook de wens om problemen de wereld uit te helpen, liefst zonder schade. Toen ik met mijn internationale groepje kamerbewoners om tafel ging zitten, voelde ik mij gesteund door traditie, ervaring en medestanders. Dat droeg ertoe bij dat ik het gesprek met vertrouwen inging.